About the author

An electronic systems engineer in the defence sector, Olivier Terrien is an active member of the French electronic warfare and information operations association, Guerrelec. An auditor for France's Institution of Advanced Studies of National Defence (IHEDN), he has published hundreds of pages in the international press on a variety of subjects including strategy, military history and influence of electronics in conflicts during the twentieth century.
Summary of the project
​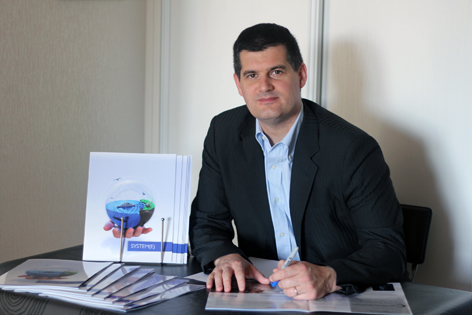 System, system... you said system?

How can we explain this concept? How can we address this term that is apparently so simple but in reality so profound? It is a word used in many fields of activity with such ease that it often hides the wealth of concepts that it implies.
Rather than describe each principle underlying this concept or detail each sub-section of these systems at the risk of falling into the abstruse language of the specialist, we have opted for a decidedly didactic approach. To provide a broad insight into the subject while giving the reader an overview, we will use concrete examples, realistic role-plays and historical anecdotes. This work designed to raise awareness uses systems engineering as its pretext, and offers a tour open to the layman but one that is faithful to the inputs, constraints, developments and also the difficulties and limitations of this burgeoning discipline.

Its sole purpose is to provide the reader with food for thought.

We hope you enjoy it
Extracts to download
​
Systems are fashionable: from systemic causes of economic crisis to multimodal transport systems, from intrusions in communication systems to models of social welfare or urbanization. It is to apprehend this concept that our member Olivier Terrien proposes us this book. Pyramids to Internet by way of Cold War Antimissile Defense, he tells us the history of systems to introduce their main characteristics before illustrating their design through realistic systems. This overview of Systems Engineering is an easy-to-read introduction to methods and tools defined during the years to master these famous systems in their ever-increasing complexity.